Bernadette Fogarty – Acupuncture Testimonials Carlow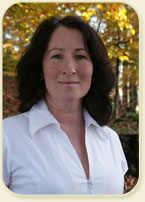 Migraines I had been suffering with Migraines for a few years and they were gradually getting worse. I decided to try acupuncture after reading an article about it. Bernadette Fogarty in Carlow was recommended to me by a friend. I booked in for an appointment. I was nervous about the needles. Bernie put me completely at my ease and answered all my questions for me. It actually didn't hurt at all, much to my amazement. Bernie gave me some great advice regarding my diet and some tips on managing my stressful job too. I booked in for a course of acupuncture treatment. I really looked forward to them every week as I found them so relaxing. My migraines have completely disappeared now. I am feeling so much better as a result. These days I try to have acupuncture at least once a month for general health and relaxation. If you are suffering with migraine or any other health problem I would highly recommend you try Shen Acupuncture & Naturopathy clinic.
Wellbeing Bernie thank you so much for my treatment yesterday. I really enjoyed the whole experience. I love going up to your clinic. I'm feeling so much brighter today in my mood and im feeling really positive about everything. K. Wexford
I didn't come to the Shen Clinic with one specific ailment. I was feeling at a very low ebb with aches and pains and a general feeling of unhealthiness – largely I believe as a result of work related stress. My condition manifested itself in a lack of energy and a gloomy demeanour resulting from all of the above. I had also recently received a cholesterol reading that was quite high. I was looking for some advice as to how to help get it down. I had several sessions with Bernie Fogarty and in the initial consultation the atmosphere was patient, sympathetic and professional . The acupuncture sessions themselves were always extremely relaxing and I know they were a great help in lifting off my back the accumulated stress of several months – perhaps years. I have not been to the Clinic for some time but the general state of my health is greatly improved and for that I believe the sessions with Bernie in the Shen Clinic were instrumental. Certain steps to health you can only take yourself but it is a great help to have someone to point you in the direction you need to go and to offer encouragement as you start on the journey. I very highly recommend Bernie Fogarty and the Shen Clinic.Liam, Carlow
Pregnancy Just to let you know I'd my baby boy yesterday at 12.20 in afternoon myself, gas and air. Very tough but we are both great. He was 9lb 11oz! Big boy! Thanks I really think you helped me get ready for the arrival and great to not have induction. Athena Carlow
I attended Shen acupuncture before the birth of my baby for relaxation and to help prepare me for the birth. From our first consultation, Bernie was warm, professional, respectful of my needs and wishes, and put me immediately at ease. As a result, I really enjoyed the sessions, which helped me to prepare for the birth and gave me a lovely space to relax. Thanks, Anne
After suffering multiple miscarriages, with no answers from the doctors i wanted to take matters into my own hands. Hearing great things from friends about acupuncture I decided to give it a go. I found Shen acupuncture clinic online and booked my first appointment where I met Bernie Fogarty. she was very friendly and made me feel very welcome. The thought of getting pricked with needles made me nervous but the whole experience was painless and relaxing, I left with a renewed sense of energy each time. I started the sessions to get the blood flow improving to my reproductive organs and to de-stress my body, I soon fell pregnant again and kept the sessions going to help maintain the pregnancy. I am delighted to say i now have a healthy 6 week old baby and will definitely be going back to the clinic when I decide to try again. I feel acupuncture definitely helped me and will be recommending it to others. Deirdre Carlow
Fertility I had heard the benefits of acupuncture for fertility from several close friends and felt it might be a good idea to help the process along. I didn't expect that trying for a baby would be an emotional journey and an unexpected outcome of acupuncture was the support I received from Bernie through attending treatment. I feel it was the combination of this support, her attention to detail to my physical signs of reproductive health, and the recommendation of vitamin supplements for both myself and my husband that resulted in our pregnancy. I would highly encourage anyone seeking acupuncture for fertility to attend Bernie at Shen Acupuncture. C. Carlow
Having extremely irregular menstrual cycles after finishing the contraceptive pill a year previously i decided that i would give acupuncture a try. I suffer from an auto-immune disease and was starting to stress out from feeling generally unwell and out of sync. From the onset Bernie immediately put me at ease. She ensured that she would regularise my menstrual cycle within three months. I attended on a weekly basis and aswell as treatment Bernie offered me solid advice regarding diet, exercise and lifestyle. She also treated any other ailment I happened to be suffering with at the time. Within the three month time frame i had conceived, I continued to attend acupuncture sessions for general well being. I could not rate the treatment, and the personal and professional touch of Bernie highly enough. I would highly recommend acupuncture at Shen Acupuncture & Naturopathy Clinic. Claire, Kilkenny
On first meeting Bernie, I immediately felt comfortable and able to openly express my concerns. While I was sceptical at first, within a few sessions I noticed my periods become more regular; and not only were the sessions working to treat my irregular periods, but I found the sessions very relaxing – something I looked forward to after work. Bernie was really nice, and if I had a particular concern one week, she was always had advice or would treat that ailment during the session. I can now happily say working with Bernie was successful, with a happy, healthy 11 week old boy. Born 7lb 14oz at almost 5 weeks early. I had a 5 hour labour using only a TENS machine, which I believe was down to being able to stay as relaxed as possible. I will definitely be returning to Bernie should we decide to go again! Orla, Kilkenny
Breech Babies – Moxa treatment for turning I attended Shen clinics in October 2014 when I was 37 weeks pregnant and baby was breech. I attended Bernie's Kilkenny clinic and was delighted with the service. The clinic was easy to find and super relaxing from the time I stepped inside. The moxibustion treatment was relaxing and educational! I continued treatment at home for 10 days and baby turned within a few days – I was so delighted. I would definitely recommend Shen to others. Maureen
Labour Induction I decided to make an appointment with Bernie when I was about 41 weeks pregnant. At this stage I was one week overdue and I had heard that acupuncture can help to induce labour. As this was my third baby and I had been induced in hospital before with my first baby I viewed this as a more natural route. When contacting Bernie she was very friendly and professional and did her best to accommodate me as soon as she had a free appointment. When I arrived, the treatment room had a lovely warm, homely feeling which made me feel relaxed straight away. Bernie put me at ease and was very thorough, going through any medical history mixed in with pleasant chat. Before and during the treatment Bernie explained what each needle would do, it was a relatively painless treatment. The whole session was very therapeutic and I felt that Bernie was very kind and caring throughout. She was also able to recommend some acupressure points to try at home as well. That evening I had a "show" and contractions started on and off during the night, they became more intense and regular by the following morning. I left for the hospital around 10am and had my beautiful baby girl Amelia by 3pm following a natural birth. I'm sure my session with Bernie had something to do with going into labour naturally. All in all my session with Bernie was a very positive experience and I would recommend her to anyone thinking of trying acupuncture. Louise, Carlow
Cosmetic Acupuncture I did a full course of cosmetic acupuncture with Bernie from Shen. I found the treatments to be very effective and have had a  positive effect on my appearance and well being. I intend to continue treatments on a less regular basis to maintain the positive results. I found Bernie to be truly professional and has a very comfortable clinic. Anony, Carlow
Food Intolerance & Naturopathy A friend of ours who lives in Canada had mentioned the food intolerance testing and naturopathy to us. I read about Shen on the Internet and got in touch with Bernie. Initially the diet plan was very hard but it changed our eating habits and relationship with food for the better. We would strongly recommend it to everyone'. Our combined ailments prior to diet change:- spots to face, head, back and groin area, (often very sore and like a boil).- joint pains especially hip. overweight and lethargic.- regular thrush. All these ailments have gone with the new diet plan. The odd spot surfaces but generally because something in the diet has been unsuitable.Our huge thanks to Bernie for her kindness, time, patience, and expertise. We would recommend a food intolerance test and naturopathy to anyone either with an ailment or just to know they are eating the correct foods for them. Debbie and Gavin
Since taking the Food intolerance test I have to say I am definitely feeling the benefits of eliminating wheat, gluten and dairy from my diet. I definitely feel the benefit from the warming teas you recommended also. I have no hesitation in recommending the food intolerance testing and the naturopathy, I definitely feel less bloated and my sinus symptoms have certainly improved. Gill
Insomnia I was given a gift voucher for a birthday present. I was having trouble sleeping after a stressful period, I had been taken sleeping tablets but the quality of sleep was bad and I often woke up very tired. I came off the sleeping tablets and my sleep pattern was very disturbed. I had to take time off work and while I was off I went for acupuncture on a regular basis. After a few treatments my sleeping was greatly improved. My acupuncturist at Shen was very professional and listened to what I had to say and what I needed help with. I would be of the opinion that the acupuncture helped get my sleep back to normal, it made my quality of life much better as at the time I was finding it very hard to function when I couldn't sleep. Rose. Kilkenny
Diabetes I never really understood acupuncture or eastern medicine until the day came when my days were being counted. My body which being diabetic for nearly 29yrs started to give up..It was then put to me to get acupuncture which not only helped be but helped save my life. I even brought a new life into this world. I have baffled many many pple in the medical profession. I am livin proof in this day and age that eastern acupuncture did this and because of this professors, endocronoligists etc are referring their own patients and those that would be paying cash to go for acupuncture.. my acupuncturist Bernie Fogarty, because of you I am happy to be alive,xxx Samantha, Carlow
Sinus, Constipation, Swelling, Back pain I have been going to Acupuncture for the last few years. I can highly recommend Bernadette Fogarty as an Acupuncturist & Naturopath. She works in her beautiful countryside place at the Shen Acupuncture & Naturopathy Clinic. I love the calming atmosphere in the clinic and the warm welcome. Bernie is so kind and genuinely, she cares about your well being. I appreciate her knowledge and experience in the field of acupuncture.Typically I go to relieve sinus discomfort and also I suffered from constipation and back pain.I have just recently gone back for those reasons and I could feel my sinuses begun to open almost immediately after the needles had been put in.  I also had some swelling in my knee, which she addressed at one of the appointments. I could not believe that just a few hours later, the swelling had significantly gone down and it was already feeling so much better. I highly recommend that you try Acupuncture. It helps me and i hope it will help you. Vered Zur M.A
Irritable Bowel Sydrome My life has been turned around since changing my diet. I was suffering from irritable bowel syndrome for 20 years. I had so many tests done but nothing really showed up. Since taking the food intolerance test and eliminating the offending foods from my diet my health and quality of life has dramatically improved for the better. I can't believe my doctor never suggested this to me! Thanks for all your help and advice. A.T.F.
Carpal Tunnel & Back Pain I first looked into acupuncture treatment because I had injured my back 7 years ago and although I was receiving epidural injections every 3-4 months, I was in quite a lot of pain in between injections. I had heard from family members how effective acupuncture could be on a whole range of ailments. I chose Shen as it was local to where I lived. Bernie answered all of my questions and made me feel so comfortable. I definitely felt pain relief after my first session. I have had numerous sessions with Bernie from Shen to treat my back as I wouldn't trust anyone else. I'm too nervous. I feel very well looked after and the environment is so relaxing and warm. Bernie has treated me for migraines and carpal tunnel syndrome also with wonderful results. Rachel, Carlow
Allergy Testing  had been having periods of hiccoughs which lasted between 6-13 days. They had been very infrequent, but over the past 3 yrs. they increased. I could not eat much, sleep much, work as I was unable to talk much. Medical opinion showed that there was nothing mechanically causing the problem. I was planning to climb Mt Kenya in July 2016, so by July 2015 I decided to take steps to find out if it was something I was eating which caused the problem. My Homeopath gave me the information to contact SHEN, she had has some previous connection and she agreed with me that my diet might certainly be a factor in the hiccough saga. I ad the test completed on my first visit. I was advised that the results may not cover all foods but would certainly give me a steer. When the results came back, I went to see Bernie again and I couldn't quite believe the range and degree of my allergies. It was clear that I would have to make very major changes in my eating habits. I did this and very quickly noticed an improvement in my breathing, my sleeping improved and I felt more wide awake in the mornings, I have more energy. I lost 20Lbs. I have had none of the hiccough symptoms since I began the diet almost 8 months ago. I may not get to the top of my mountain, but I feel in good shape and ready to face the challenge. Even though Berne has said that I may re-introduce some  foods, one at a time to see which ones are least suitable for me. I´m just sticking to the original diet, simply because I feel so well. I have already recommended SHEN to several other people and I am happy to endorse this allergy testing because I am convinced that many of our illnesses are caused by a lack of balance in our diet. Perhaps the most satisfying thing about the whole process is that I feel in charge of my health and that's not something the medical establishment encourages.  Mary, Carlow
Sinus – Chest infections I decided to seek acupuncture treatment after suffering with recurrent sinus and chest infections for a long time. I was so tired of the constant cycle of illness and antibiotics. It was really upsetting, frustrating and really took from my quality of life. I chose Shen based on information on the website, positive testimonials and having spoken to Bernie personally over the phone. From the first time we spoke I felt really at ease. I can honestly say I enjoyed every one of my subsequent visits to her clinic. I was always made to feel so welcome and always left feeling both relaxed and optimistic. She listened, diagnosed and treated my condition with great professionalism and care. She provided me with written information and excellent advice as well as numerous appropriate treatments. It took some time but I am now at a point in my life where I feel really good, rarely get ill and really understand my own body and health so much better. A number of family members have also bee treated by Bernie and I have absolutely no hesitations in recommending her to everyone. Orla Carlow
Bell`s Palsy I went for acupuncture for Bell's Palsy and was delighted with the results. After trying steroids for a week I was getting very concerned as I wasn't seeing any improvement. A friend suggested acupuncture so I gave Bernie from Shen a call. Bernie was very reassuring on the phone and I knew from talking to her that she had experience treating this problem. I began to see an improvement after the first treatment and after 4 sessions I had fully recovered. I was so relieved and delighted with the results.  I would highly recommend Bernie for her expertise and kindness. P. Carlow
When I was on holidays abroad i was diagnosed with Bells Palsy. I began researching cures for the condition and the nearest place i found was Bernie's clinic. I read through her website and decided to give acupuncture a go. I went to Bernie two weeks to the day after the symptoms came on. I found it quite painful to speak and I was conscious of how I looked even though many people told me it wasn't that obvious. Bernie was so kind, reassuring and genuinely cared about my recovery. Bernie did acupuncture and also did Chinese cupping on my face. I couldn't believe the results after the first session. My face had lifted towards the position it was before the Bells Palsy came on me. I went back to work after two sessions. I continued to visit Bernie for two more sessions until I felt my face was 99% back to its original position.  I was so impressed with Bernie's service and I genuinely looked forward to the session even though it was a 70 minute drive. Her expertise and passion for what she does was simply brilliant.  Thank you so much Bernie. I'm so thankful to you. Sarah, Carlow
Back pain relief I was suffering with low back pain and decided to try acupuncture. I had a fear of needles but Bernie was very understanding and treated me with great care. The relief I've got from my treatments was fantastic. I couldn't recommend her enough. Michael S
Heel Pain I was suffering from a calcium growth on the heel of my foot for several years before going to Berni Fogarty. I had been to several medical specialists and it began to look like I would require surgical intervention, however as a last resort my daughter suggested that acupuncture might be a solution. I went to Berni Fogarty for six sessions and from about the 2nd session began to feel relief. By the sixth session the problem was solved. It is now six months since I attended and I have no re-occurrence and am pain free. I would totally recommend acupuncture as a real way of dealing with in my case a very painful amd annoying debilitating condition. C. O Neill
Having read our Acupuncture testimonials CONTACT US today!