Bernie Doyle – Acupuncture Testimonials Crane Clinic, Sea Road Galway & Knocknacarra Galway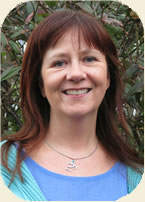 Fertility
Bernie Doyle is a caring and attentive acupuncturist who truly listens to her clients and tailors her service to their individual needs. I was thoroughly happy with the warm and professional care I received. Indeed, I have had positive results since attending her clinic and cannot recommend Bernie highly enough.
Emily, Galway
I first attended Bernie for acupuncture in 2015, when, after 9 months of trying, I found I wasn't getting pregnant. The time spent during treatment was something I looked forward to every week – she has created such a relaxing atmosphere in which I could take time to focus on my body while I listened to some meditation, and allowed the acupuncture to do its thing. Bernie had advised me not to expect instant results, but within 3 months of treatment, I became pregnant. I write this 14 months later, as my beautiful baby boy sleeps beside me! Thanks Bernie x
Rebecca, Galway
I attended Bernie's clinic prior to and during fertility treatment. Bernie's professionalism made the experience a very positive one and my overall health and wellbeing improved as a result of our contact. I've become pregnant during this time and firmly believe that acupuncture helped to prepare my body and mind. I would recommend Bernie to anyone!
Anne, Galway
Acupuncture for Pregnancy
I was 30 weeks pregnant and suffering with fluid in my inner right ear and complete deafness after having a previous head cold. I was prescribed double doses of antibiotics and referred to an ENT specialist by my GP and nothing had worked. I felt I was at my wits ends with it all, until Bernie came highly recommended to me from a friend who receives acupuncture from her on a regular basis. I first attended Bernie's clinic on the 3rd of March 2015, I was made feel very welcome and at ease to begin with, Bernie took record of my medical history and explained to me that it may take a few sessions of acupuncture to release the fluid in the ear. She started by doing Hopi ear candling in the ear followed by acupuncture in the surrounding ear, face, head and feet and by the third visit on the 16th march 2015 I could hear, the fluid had drained from my ear. I have since attended Bernie for acupuncture as I thoroughly enjoy it. Bernie is professional and caring and I would highly recommend her clinic for anyone looking to receive acupuncture treatment.
Elizabeth, Galway
Back Pain
Huge thanks to Bernie for her treatment of my lower back pain. I have two prolapsed discs in my lower back & regularly suffer from discomfort & pain & a lop sided frame. After relying on conventional medicine for 18 years I decided to give acupuncture a try. I am so amazed & delighted with the results. The relief I felt was immediate & after a number of sessions I had no symptoms. I wish I had tried acupuncture sooner. I cannot recommend Bernie highly enough. I will have no hesitation in returning to Bernie for future treatment.
Eithne, Galway
I am a nurse and get a lot of lower back ache. I have attended Bernie for some acupuncture sessions and find that it really helps my back pain and that the benefits of the sessions last quite a few weeks. Plus I love Bernie's relaxing room, I leave feeling totally stress free. Acupuncture is now my 1st choice of pain relief!
Lisa, Galway
Headaches / Migraine
I went to Bernie as I was suffering from headaches. She was very thorough with her assessment, really put me at ease and did an amazing treatment on me. After the 1st treatment I left headache free, felt as light as a feather as if all my stresses had being melted away and I had the best nights sleep I'd had in ages. While I don't suffer from headaches now I think it is a fantastic stress release for both the body and mind. It is a real treat after a hectic week at work and always results in an amazing nights sleep afterwards. I will definitely be using Bernie's services again.
Deborah, Galway
Ligament Injuries
Having suffered for many years with a knee injury, I decided to pay a visit to Shen Acupuncture, having learned of their existence from a friend. Having found various other forms of treatment in-effective in the past, I could not believe the difference, even after one session. I have continued to visit Shen Acupuncture regularly and I would highly recommend them for any treatments you may require.
Padraic, Galway
Stress
I am currently studying plus working full time so this is causing me untold stress and anxiety which in turn has played havoc on my sleep and concentration levels.
Following a recommendation I decided to visit Bernie and give acupuncture a go as I knew I needed to do something.  It has been fantastic.  Bernie's understanding and calming nature helped relax me before she ever inserted a needle.  The points on my head are my favourite as I can literally feel the heaviness releasing from the top of my head and moving down the front of my forehead and lifting away. The sessions have been great for keeping me on an even keel.  I have achieved the result I wanted and I plan to attend on a weekly basis until the exams are complete as it is lovely for some guilt free "me" time in the midst of all the madness.  Bernie also puts in ear seeds which stay on for a few days and I massage them when I feel anxious and they work a treat.  I now get up at 6am to study, feeling energised, more relaxed and confident about achieving the result I need.  Thanks so much Bernie, I will be spreading the word to all my classmates J
Dorothy, Galway
Having read our Acupuncture testimonials CONTACT US today!